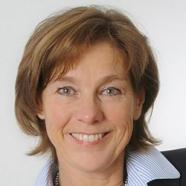 Academic Manager
Prof. Dr. Gerlinde Gild studied sinology and japanology at the University of Göttingen and at the universities of Beijing and Shanghai from 1977 to 1983. She did her doctorate in 1990 and finished her habilitation in sinology in 1999 at the University of Göttingen. 
Ms. Prof. Dr. Gild is lecturer at the east-asian seminar of the University of Göttingen and accompanies several enterprises on their way to China.
She is specialized on the following topics:
- Language, society, economy, culture and politics in China
- German as a second language (DaF)
- Cultural psychology
- Intercultural seminars
Hello, my name is Maria and I'm first and foremost responsible for organising the Tailor Made Programs as well as numerous university-specific programmes for you. What matters the most to me, besides the academic side of the programme, is what you're going to experience with us. You'll live in the homeland of the Brothers Grimm and in a centre of modern art. Above all, you'll get to know yourself. Staying in Kassel, being on the university campus and living in a German family, as well as being part of a group of people who come together from all over the world to share experiences and activities, is bound to make you change your perspective again and again.
When you return home after completing your programme, you'll be richer than ever. Rich in experience, knowledge and impressions, in new ideas and friends, in being part of an international network, in credit points and new opportunities to communicate in other cultures. You, the students of our programmes, will grow together as a team who will learn for life – together.