The Winter Course in the Heart of Europe
This year the IWU Kassel will be held from December 29, 2023 – January 18, 2024.
Academic Program
Module: Environmental Engineering - Renewable Energy Sources
5 ECTS credits
The seminar takes a closer look at Renewable Energy Sources embedded in the German Energy System Transformation 'Energiewende' from a German and European Perspective
Wind Energy
The wind energy class starts with a short introduction into history and development of wind turbines. Furthermore the lecture will cover topics concerning wind turbines such as the basics of wind energy physics, technical and economic issues. The installation, operation and maintenance of wind turbines will be taught along with facts about onshore and offshore wind farms and their pros and cons.
Photovoltaics
The lecture deals with basic principles of solar cells and components of PV-systems for different applications. The development of grid connected systems in Germany is discussed – large systems and building integrated systems - as well as PV-applications for rural electrification.
Solar Thermal Systems
Solar thermal systems cover the basics of sky geometry and solar radiation. Different types of solar collectors will be introduced and explained in detail. Applications like small & large scale systems and solar water storages are part of the class.
Low Energy Housing
The lecture answers the questions where and how energy is used in buildings, how much energy is used, what kind of systems (HVAC) are used, and compares typical American systems (AC) with Central European systems. Energy efficient buildings are 'more' sustainable because about 80 % of the environmental load is caused by energy processes, importance of insulation and air-tightness.
The lecture further looks at dependencies between energy use in buildings and (renewable) energy production: How can we influence/optimise the system to use more renewable energy sources and to be more efficient? Low temperature/high temperature cooling opens the way for the integration of renewable energy sources andalso passive means of heating and cooling (night cooling etc.) play a decisive role.
Near-surface Geothermal Energy
This lecture provides an overview of geothermal energy and deals with geophysical and geological foundations concerning the earth's structure, thermal cycling and causes of regional and local differences with respect to thermic flow.
Several geophysical methods of geothermic prospection are also introduced. Furthermore, applied geothermal projects are presented, while their technical value and problems are discussed.
GIS as a Linkage Tool
Geographic Information System (GIS) provides the basic structure and architecture for regional and urban planning systems and allows multi-level access. Modern GIS is used as a linkage and communication tool between the potential estimation of renewable energy and modern planning processes.
Bioenergy and Land-Use
The lecture covers the scientific basis of the use of bioenergy and global land-use changes. It raises the question how we can design a system of sustainable bioenergy use. It also presents land-use modelling illustrated by a case study from Brazil.
Biogas and Energy from Waste Water
This course examines the question why we should use biomass as an energy source. Biomass is stored sun energy and can be used as biogas. The historic development of biogas technology worldwide and in Germany is examined as well as how biogas is produced. It also presents the basic functioning of modern biogas plants. Besides, the seminar investigates the possibilities to use heat energy, potential energy and bioenergy from waste water.
Hydro Power
The hydro power class consists of topics like technological basics of hydro power and different types of water turbines.
Hydro power and hydromorphological requirements as a tool to evaluate the energetic and economic impacts of hydropower in Germany will be taught.
Tutorial
As a preparation for the exam, the international students attend a tutorial in the last week of the IWU. Our tutors summarise and review the content of the lectures with the students and clarify remaining questions.
Excursions
The seminar also offers a practical insight into the realisation of the German Energy System Transformation. Excursions are planned to related sites in the surrounding area of or in Kassel. Due to the current pandemic situation, the excursion program is subject to change.
Assignment: Students have to write an exam covering all seminar topics at the end of class (2h)
Participant Ratings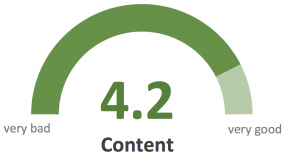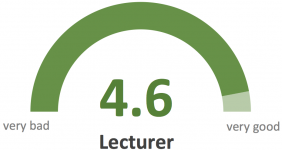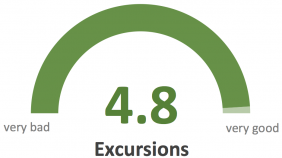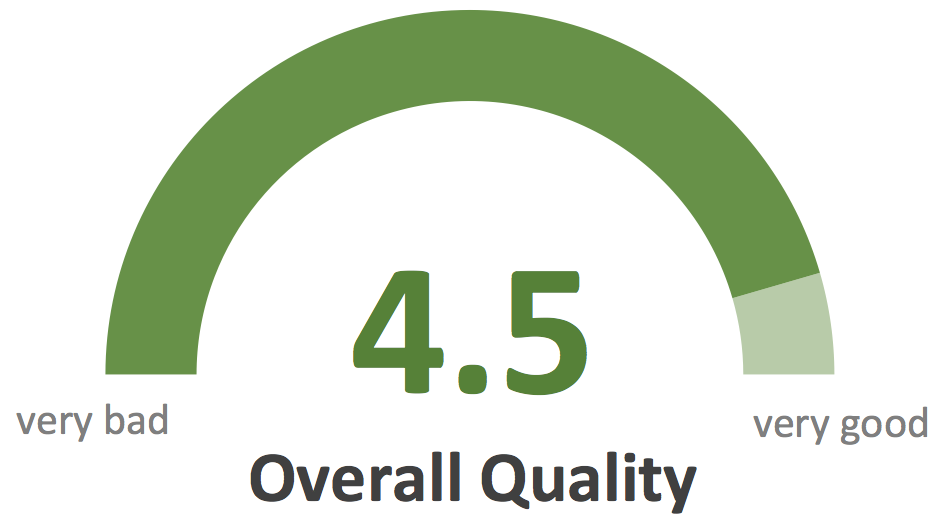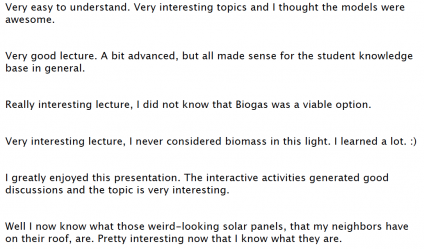 Module: German Cultural Studies - Reflections on German History, Literature and Art
5 ECTS credits
Reflections on German History: Literature and Art of the 19th and 20th century
In this seminar we will take a closer look at the so-called `Goethe-Zeit`. We are going to try to understand what led to Nietzsche's dictum that Goethe himself was culture. In order to do so, we will have a look at his major works and will be introduced to Goethe's concept to bring poetry and science together within the thinking. Thus, we will analyse Goethe as a scientist, i.e. Goethe's theory of colour and the "Goethe-Elephant."
In the second part of the seminar we will focus on the second half of the 19th century, during which time Nietzsche proclaimed the superman ("Übermensch") in accordance with his central thesis of the "will to power." This thesis had a great impact on the following decades as did his diagnoses concerning a fundamental change in the hierarchy of values
which describe the Christian morality as "overcome". Nietzsche's type of thinking was later called "philosophy of life" and influenced many authors like Thomas Mann.
The seminar closes with a third topic: Revolutionary art movements in Germany. On a excursion to Weimar, a small town in Thuringia which had become a cultural melting pot during Goethe's time, we will see many cultural relicts of the time and we will explore the artefacts of the revolutionary art movements in Germany, like the 'Bauhaus', which was founded in Weimar, and Expressionism. Further field trips include visits of museums in the Kassel area.
Due to the current pandemic situation, the excursion program is subject to change.
LEARNING OBJECTIVES
The content of this seminar is influenced and led by the areas of interest on the students' part. The lecture will hence put special emphasis and provide background information on particular topics the students want to know more about.
COURSE MATERIALS
Sheehan, James J.: German history 1770 - 1866. Oxford 1989.
Milward, Alan & Saul, S.B.: The economic development of continental Europe 1780 - 1870. London 1973.
Kitchen, Martin: The political economy of Germany 1815 - 1914. Montreal 1973.
James, Howard Mumford: Revolution and Romanticism. Cambridge, London 1974.n.n.
Further material will be provided during the course.
Participant Ratings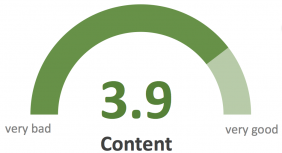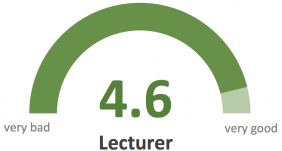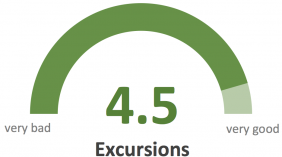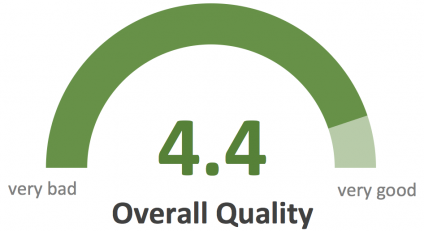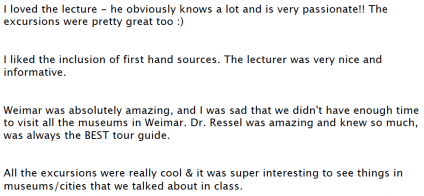 German Language Course
3 ECTS credits
We offer online German language courses at three different levels - depending on the number of participants and their German language skills. Students will be assigned to the level that best fits their competence.
Our language courses are designed to fit the criteria of the Common European Framework of Reference for Languages (European Language Portfolio). The IWU program offers courses at the following levels: A1 (beginners) and, depending on the level of the participants, A2, B1, B2 and C1. The description explains which language skills you will have AFTER the course [... more Information].
Our experienced teachers are carefully selected. They are especially qualified for teaching German as a foreign language.
Tuition Fee + Date
Including the academic program, our unique accommodation with a host family, excursions, visits, leisure program, tickets for buses and trams, insurance and continuous care, the fee is 2,390 euros (or 2,190 euros for early bird application until October 1).