Excursions and Cultural Programs
Our advanced education program certainly can't subsitute real cultural experiences, which are a highly important part of every exchange program. Therefore the International Summer Academy Kassel offers manifold and interesting excursions, cultural programs and leisure activities, likes movies, sports and hiking, game night, etc. All included in the program fee. 
Kassel
Join a guided city tour and scavenger hunt through Kassel and see the continent's oldest museum and Germany's oldest theater and many other interesting buildings and places. Also get to know the life and work of the Brothers Grimm, whose fairy tales such as Snow White and Cinderella are well-known all over the world.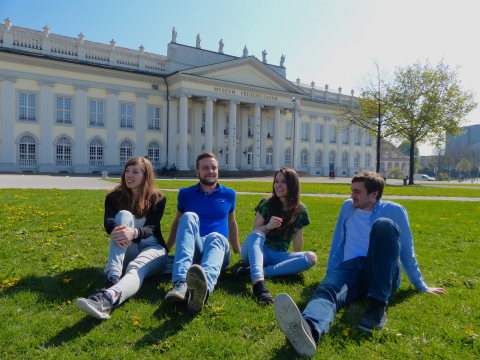 Grimm World
The GRIMM WORLD Kassel transports the Brothers Grimm and their fairy tales into the modern era. By artistic, medial and interactive means, this newly created adventure space conveys the fascination of the life, work and influence of the Brothers Grimm. The GRIMM WORLD Kassel offers much more than just a formal display of valuable literary and historical exhibits.
Part of the The German Fairy Tale: Looking-glass of Society Seminar.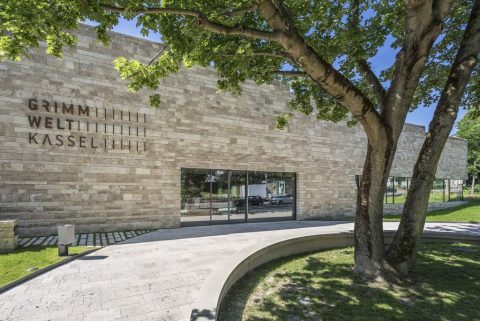 Nature Walk - Bergpark
Bergpark Wilhelmshöhe is a landscape park in Kassel. The area of the park is 2.4 square kilometres (590 acres), making it the largest European hillside park, and second largest park on a hill slope in the world. Construction of the Bergpark, or "mountain park", began in 1696 at the behest of the Landgraves of Hesse-Kassel and took about 150 years. The park is open to the public today. Since 2013, it has been a UNESCO World Heritage Site.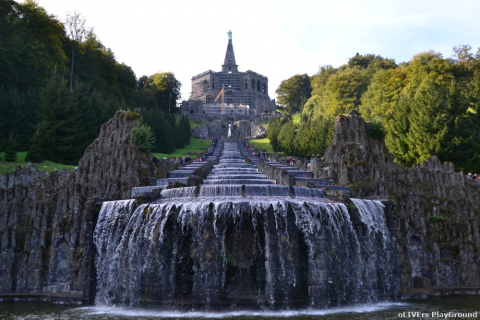 Fritzlar
The town has a medieval center ringed by a wall with numerous watch towers. Thirty-eight meters (125 ft) high, the "Grey Tower" ("Grauer Turm") is the highest remaining urban defense tower in Germany. The city hall, first documented in 1109, with a stone relief of St. Martin, the town's patron saint, is the oldest in Germany still in use for its original purpose. The Gothicchurch of the old Franciscan monastery is today the Protestant parish church, and the monastery's other buildings have been converted into a modern hospital. Many houses in the town center, notably around the market square, date from the 15th to 17th centuries and have been carefully maintained or restored. The town is dominated by the imposing Romanesque-Gothic Church of St. Peter from the 12th-14th centuries.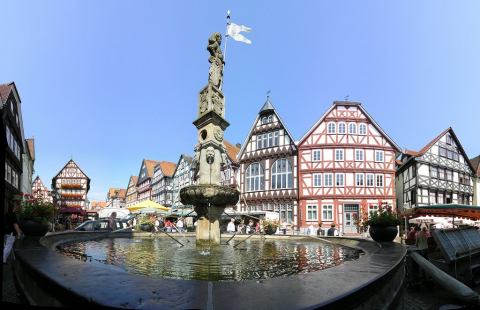 German Folk Dance
Come and enjoy yourself in our folk dance! Germany has many different regions – each having preserved its own cultural identity. Traditional folk dance is obviously an important part of this heritage. So why do you not join the workshop and experience it yourself. A local folk dance group from Kassel will be invited to show you their best moves.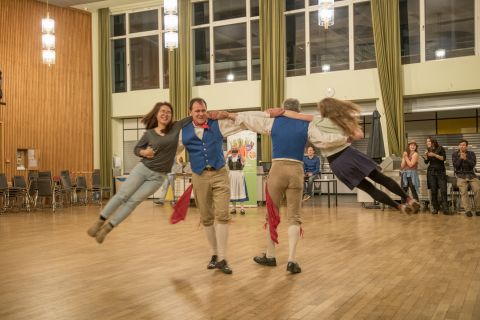 Optional Trip to Berlin
Spend some days in the exciting German capital
Join a guided city tour through Berlin
Experience German history and politics "in a nutshell"
Meet a Member of Parliament in the Reichstag building
Visit renowned museums and theaters
Go shopping and try the famous Berlin Currywurst 
This 5 day trip costs an additional 315 Euro, which includes:
Pick up service from Berlin airport (BER)
Accomodation and breakfast in Berlin
4-day-ticket for public transportation in Berlin
Support service
guided tours as well as museum visits in Berlin
visit of German "Bundestag" (German parliament) incl. guided tour