The Test de français international, TFI™, evaluates the listening and reading proficiency of people in the French language, whose native language is not French. The test results show how well people can communicate in French in business and academic environments. The TFI™ test is recognized as proof of a person's French-language competence by businesses and universities worldwide, when considering potential candidates for admission to their organizations.
Der Test de français international, TFI™, ist ein anerkannter Sprachtest vom Branchenführer ETS zur Messung der akademischen und berufsbezogenen Französischkenntnisse von Nicht-Muttersprachlern. TFI™-Testergebnisse sind international exakt vergleichbar und sichern damit die hohe globale Anerkennung bei Unternehmen, Universitäten und Business Schools. Der Test bewertet das Hör- und Leseverständnis.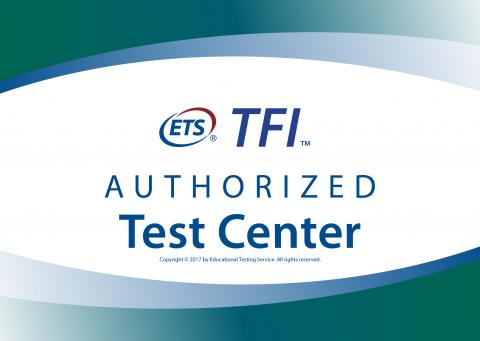 Test + Prices
The exam takes a total of 110 minutes.
The TFI® test costs € 135. We also offer the following services:
Express order: 25 € for express delivery on the next working day

Express evaluation: € 6 per person per test session

;

;

at least € 25 per group

Certificate: € 15 if you order before the test evaluation;

25 € when ordering after the test evaluation

Duplicate: € 25 per score report or certificate
Prüfung + Preise
Die Prüfung dauert insgesamt 110 Min.
Der TFI®-Test kostet 135€. Außerdem bieten wir die folgenden Serviceleistungen an:
Expressbestellung: 25€ für Expresslieferung zum nächsten Werktag
Expressauswertung: 6€ pro Person pro Testsitzung; mind. 25€ pro Gruppe
Zertifikat: 15€ bei Bestellung vor der Testauswertung; 25€ bei Bestellung nach der Testauswertung
Duplikat: 25€ pro Score Report bzw. Zertifikat